The Pursuit Series
"Solar Charging on the bars + magnetic quick connect = awesome! We also like the option to charge via USB."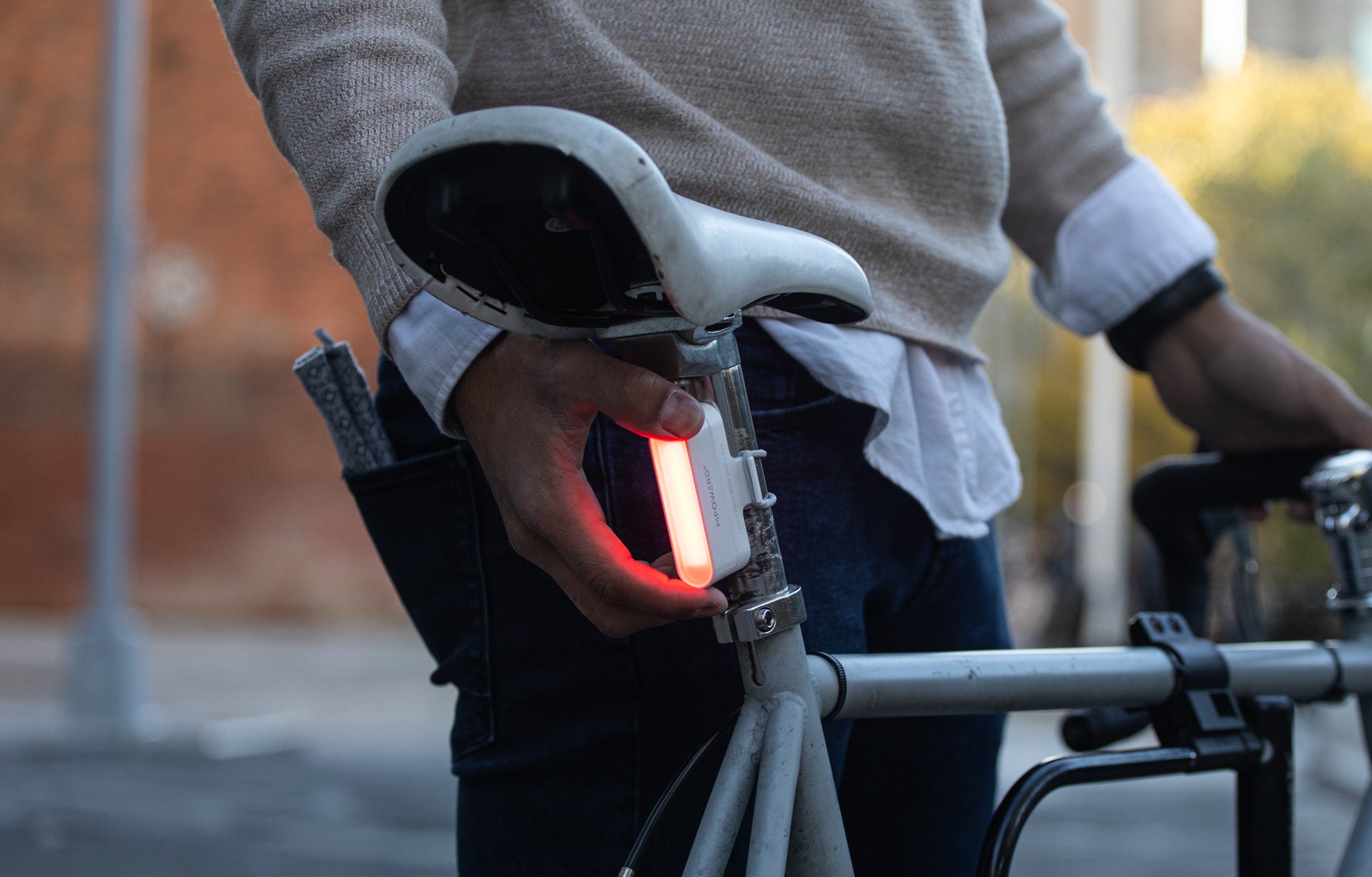 One size fits all. Our adjustable silicone strap allows our bike light to be fixed to any standard handlebar dimension and seat-post. Our straps can comfortably fit around diameters ranging from 25 mm to 32 mm.
A little light you can rely on. Featuring up to 100 lumens, 15 hours of battery life on a single charge, and a battery level indicator, you'll never get left in the dark. Plus, it's completely solar, so you'll never need batteries!
Rain and puddle-proof. IPX4 water resistant rating, the Luci Solar Bike Light Set can withstand that evening rainstorm or any splashes from passing cars. This is a light that loves to get wet!
Looking for more to come and purchase. Awesome product!
Bought for my parents who rode their e-bikes camping. Perfect for them. They love them and so easy to charge if they make a stop to eat. Fantastic LED lights with a few different settings which helps make sure others are aware.
Better Bike Riding with Luci
Like mine so much that I ordered two more for Holiday gifts for friends. #sweepstakes or not, my answer would be the same.
Love the solar charging
Great idea to make bike lights rechargeable.
Enjoying them
Very much enjoyed taking it out for a ride. They serve their function and look forward to not having to change batteries. Had trouble putting the back light on at first. Had to look up videos.
Handy bike light and flashlight
I got this for my new e-bike, and the fact that I can top up the charge by leaving this in the sun is a real bonus. No more searching for batteries or forgetting to charge it. The fact that it is also a very useful flashlight is a real bonus - I find myself reaching for it as a flashlight just as often.
Making a difference with every purchase
Each product sold helps us provide clean energy to people around the world who need it most. Through your participation, we are able to create positive social and environmental impact.
3,175,700+
tons of CO2 averted
4,300,000+
lives impacted
700+
non-profit and NGO partners worldwide
Shop Now